XISS, Ranchi celebrated 77th Independence Day amidst joy and fervor
Xavier Institute of Social Service (XISS), Ranchi celebrated the 77th Independence Day amidst pride and joy, in its campus. The event commenced with the hoisting of the Tricolour by Director, XISS followed by the National Anthem to set the spirit of the day. Faculty, Staff, and students attended the event and celebrated the day.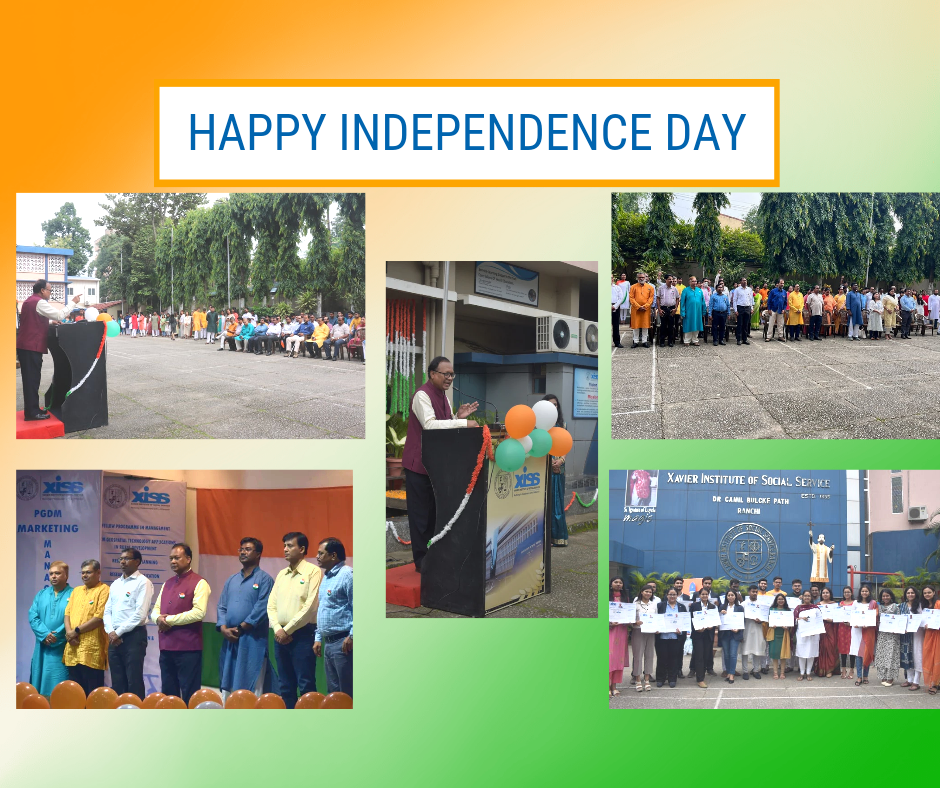 In his address Dr Joseph Marianus Kujur SJ, Director, XISS said, that on our 77th Independence Day, we unite in celebration of our enduring spirit and reaffirm our devotion to "Nation first, always first!" Amidst our progress, we cherish unity's role in our past and present, honoring patriots. With enormous growth in sectors such as education, health, women empowerment, science and technology, space research and a GDP rise etc., in the last 77 years, our journey requires more than just numbers – it needs unwavering dedication and shared purpose. We must nurture self-confidence, trust, uphold rights, and follow all our duties. Quoting John Kennedy, Former President, USA, he said that, "Let us not ask what the country has done for us, but what we have done for our nation."  Towards the conclusion, he said that together, let us foster a fearless, informed society and march toward liberty, unity, and progress and this Independence Day fuels our commitment to a stronger, united nation."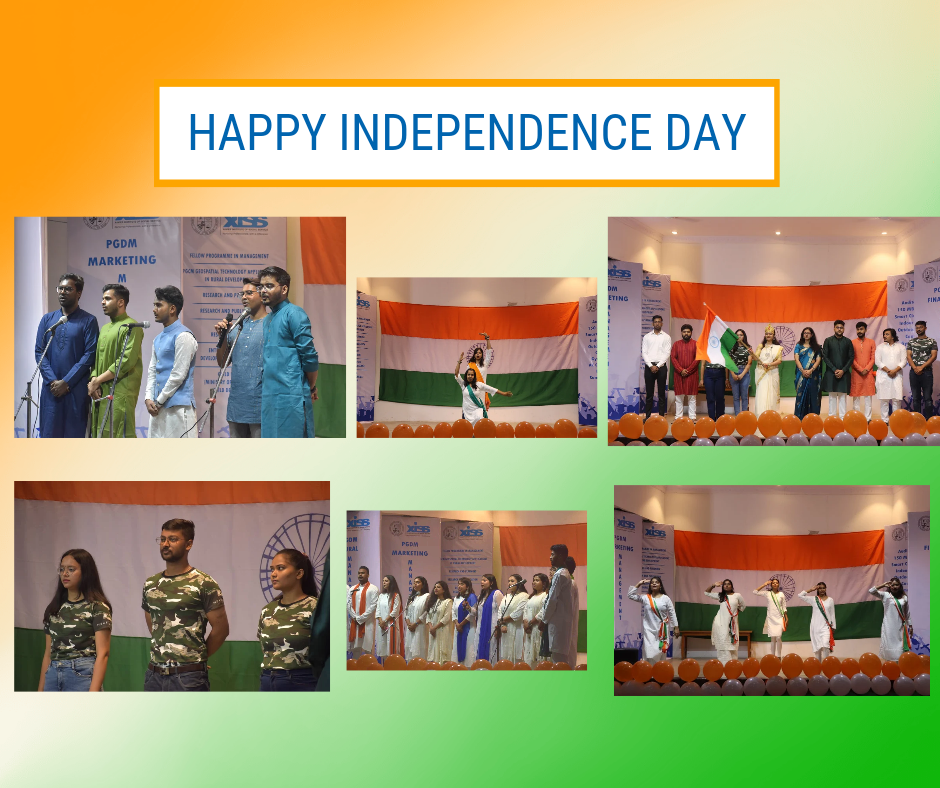 The event was followed by cultural events which began with a welcome dance, patriotic group songs and a power-packed skit performance by the students of Marketing Management Programme. Three Institutional Scholarships worth Rs 7,60,000 were awarded to 24 students of the Programmes of Rural Management, Human Resource Management, Financial Management, and Marketing Management. These included the Fr Michael Van den Bogaert SJ Memorial Scholarship for meritorious students of SC/ST category (First rank-Rs 50,000 to 4 students, Second rank-Rs 40,000 to 4 students), Fr Michael Albert Windey SJ Memorial Scholarship for meritorious students on the whole, open to all categories (First rank-Rs 30,000 to 4 students, Second rank-Rs 20,000 to 4 students) and Fr Louis Francken SJ Memorial Scholarship (First rank-Rs 30,000 to 4 students, Second rank-Rs 20,000 to 4 students) for overall performance of all categories.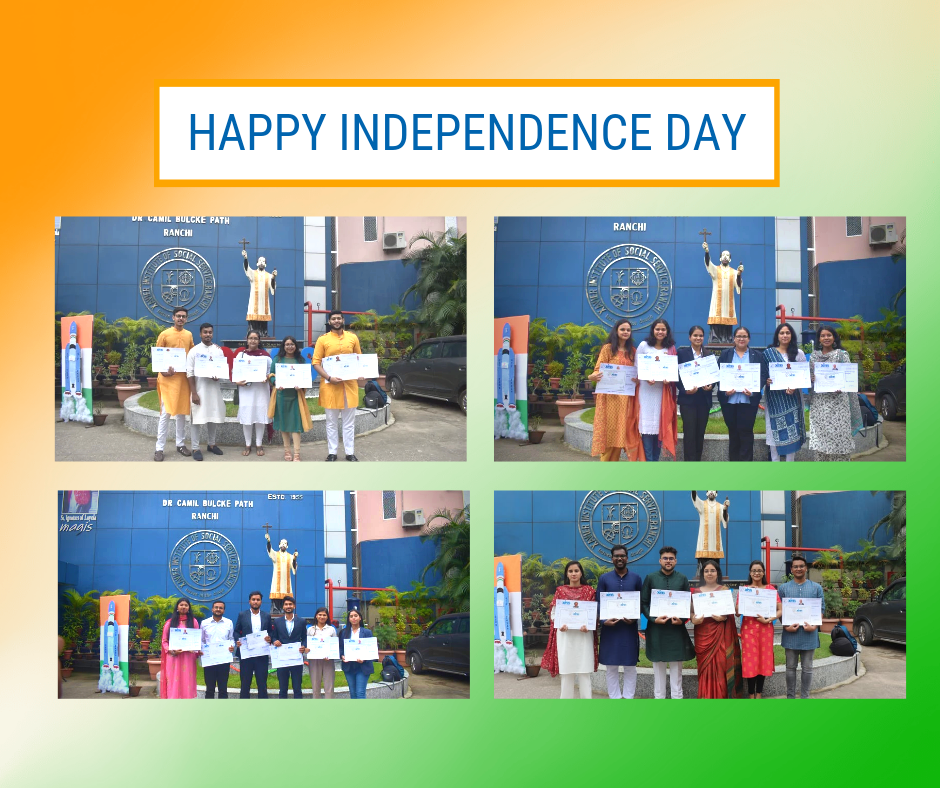 The event was organised by the students of the Marketing Management under the guidance of Dr Bhabani Prasad Mahapatra, Head of Programme, PGDM Marketing Management and other faculty members.
To read more on the names of Scholarship Winners, click on the link: