HR Conclave on Capability Building in association with NHRDN and XISS as a knowledge partner
Xavier Institute of Social Service (XISS), Ranchi along with SAIL, CCL, MOIL and NHRD (Ranchi Chapter) organized an international conclave on Digital HR for Capability Building in Metals and Mining Industry. A group of students of XISS also participated in the two-day conclave at Management Training Institute Auditorium, SAIL, Doranda, Ranchi, Jharkhand.
The inaugural session began with the National Anthem and the session was attended by Sri Sanjeev Kumar, NHRDN, President Ranchi Chapter, ED(HRD), SAIL and Sri KK Singh, D(P), SAIL. To seek blessings from Goddess Saraswati, a lamp was lit and a prayer was made to the almighty God. The next event was the Souvenir Release by all the esteemed guests and the dignitaries were honoured with a memento.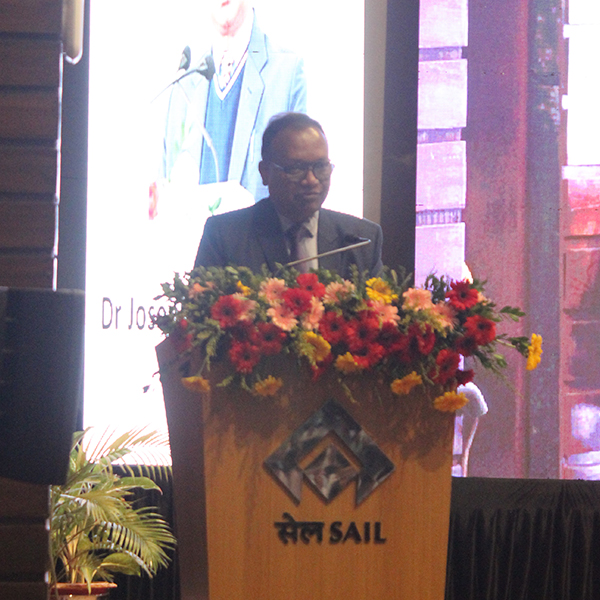 The welcome address was given by Dr Joseph Marianus Kujur SJ, Director, XISS where he highlighted the importance of the metal and mining industry in Indian economy and the importance of such industries in Jharkhand's economy. He mentioned that challenges faced by such industries include environmental changes, regulatory issues, workforce management, shortage of labour, and youth perception of it being old-fashioned. The general perception of the industry is that there is a skill shortage due to lack of technological advancement.
However, Dr Kujur stated that the importance of Digital HR in the metal and mining industry is to streamline routine tasks, enhance employee engagement, improve safety, facilitate remote work, attract, and retain top talent, and create a culture of innovation.
Ms Soma Mondal, Chairman, MTI SAIL shared her key takeaways on how to use digital in HR and how to make people believe it is time to go digital during the conclave.
Further, in the programme a skit presented by the students of Aawaz Club of XISS displayed how HR is crucial for any organisation in shaping people's mind and making them feel family at work. It also showed how workers in mine and women are agitated of new technology, from the fear of losing jobs to accepting technology overtime. Digitalisation is present, setting the context of the conclave.
Sri Sanjeev Kumar, NHRDN, President Ranchi Chapter, ED(HRD), SAIL, and Ms Atrayee S Sanyal, VP(HRM), Tata Steel addressed the audience. They discussed the importance of AI and its understanding, the shift of physical objects through photons, and the importance of analytics and pillars of HR. Sri KK Singh, D(P), SAIL, discussed that AI is bringing everyone together and India should lead the industry 4.0. He stated that India should take the lead and HR should know that people are highly capable and should be trained. Sri P P Chakrabarty, IIT Kharagpur, spoke about the digital revolution and how it is caused by 4 conquests: computing, space/memory, bandwidth, and energy.
Sri Rajiv Shekhar, Director, IIT Dhanbad shared that the development of white-collar workers is also equally crucial. Mr M Manivannan(Founder Touch Labs, IIT Madras) spoke about Industry 5.0 which deals with interaction and the human touch which is absent in Industry 4.0.

Mr Neel Agarwal, Digital Transformation Leader, Schneider Electric spoke about importance of data and proper data collection methods. Mr Sudhir Mattoo, Partner (Talent Transformation), IBM, India enlightened all with the 10 HR actions needed in today's environment for change management. The inaugural and plenary session concluded by the MTI Chairman with a vote of thanks.
Further in the program, Sri A K Saxena, Chairman cum Managing Director, (MOIL) claimed that we need to train our manpower to adapt to the change happening around us. In the 2nd Technical Session Mr Manish Kumar was the Industry Expert, while Dr Sharda Singh, Assistant Professor, XISS was the moderator and Dr Indrani Ghatak, Assistant Professor, XISS was the coordinator. There were 4 presentations during this session
Following this technical session, another session on Tools for immersive Employee Experience was organised where Dr Kumar Mohit Spring, Associate Professor, XISS was the coordinator while the expert speaker was Mr Anup Kumar, Executive Director (Collieries), SAIL and moderator was Ms Rajashree Banerjee, CGM, RDCIS. This session was chaired by Ms Saba Karim, India Head, Academics and Government Vertical at LinkedIn.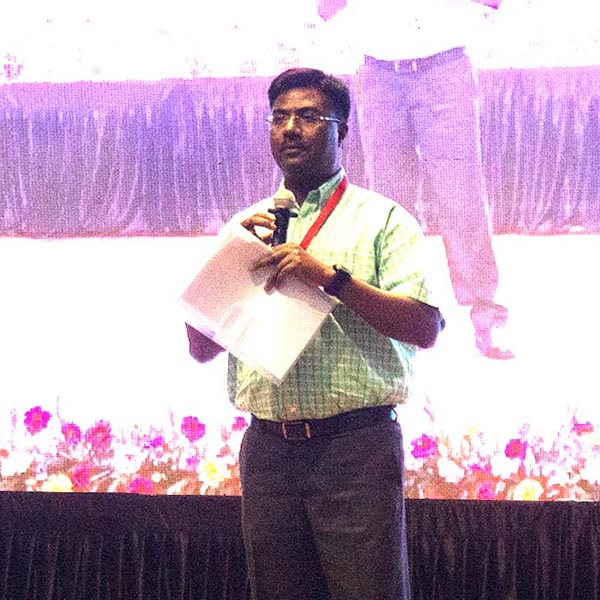 The 3rd Technical Session was moderated by Dr Amar E. Tigga, Dean Academics and Chief Placement Coordinator, XISS along with Mr K.S. Murthy as experts and Mr Anindya Ghosh as the moderator. The session began with the words of wisdom by Dr Amar on the Organisation Agility where he let the audience know about how Digitisation is important being and successful organisation. The topics which were introduced by the speaker were Organisation Agility, Quickly response to change in the society, A bit of afraid with the change, Change is the only constant we have to adapt with that, and Change according to digital culture is important.
In the concluding session, Mr Arnav Kumar discussed digital transformation, the budgetary, HRD, UPB, LEARN-UNLEARN & RELEARN, the mining industry, sustainability, and AR/MR/VR. Mr Puneet Sharma highlighted the digital today and its implementation, and Mr S J Ahmad thanked the various committees for their efforts. The two-day conclave was successful due to the wide participation and the key takeaways and learnings. Dr Kr Sanjay discussed the 40 papers and 26 entries in the E-gallery.
The winners for full papers were Mr Saurabh Varshneya, Mr Arunesh Sharma, Mr Akhil U.K. and Mr Jitendra Meena from Bhilai Steel Plant. Ms G S S Anila, Ms Rashmi, and Dr Sharda Singh from XISS, Mr Parichay Bhattacharjee and Mr Prashant Kumar Singh from Bokaro Steel Plant, and Mr Arif Khan, Mr Sachin Narang from HINDALCO also won the awards. The winners of the e-Gallery included a team of Mr Prashant Gupta, Mr Vinoda Thakur, Mr Bijaya Kumar, Mr Ashutosh Jha of HINDALCO, Team of RDCIS and BSP, Mr A Goswami, Mr Aneesh PA, Mr A Malviya, Mr S Prakash, Ms Archana Sharan, Mr S Parida, Ms Anupama Kumari, Mr JPS Chauhan, Mr V Subash, Ms Deepmala, Mr R Awadhiya and Mr T Buhril. The anchors of the event were Ms Sneha and Mr Chandranath, while Md Yusuf Hussain concluded the two-day conclave with a vote of thanks.
XISS Students present paper during the International Conclave
Paper 2: ChatGPT: The Trend Changer in the field of HR
Ms G S S Anila, Ms Rashmi (First Year Students) and Dr Sharda Singh (Assistant Professor), Human Resource Management Programme, XISS, Ranchi
The paper prepared by the team focused ChatGPT as a language model developed by OpenAI, designed to respond to text-based queries and generate natural language responses. It is a part of the broader field of artificial intelligence known as natural language processing (NLP), which seeks to teach computers to understand and interpret human language. ChatGPT can be used for a plethora of work, including activities in the HR domain. In this research paper, they explained the application of ChatGPT in the entire employee life cycle. Through this paper, the emphasis is to establish various benefits in the field of HR tech, accelerated by ChatGPT. The various HR functions included in this research paper were recruitment, learning and development, performance management, career planning, and employee engagement. Other HR applications have also been briefly explained. For the accomplishment of this research paper, ideas and concepts were taken from various articles and authors who have explained these activities thoroughly in their works. Aspects like the privacy and confidentiality concerns of using ChatGPT were also discussed in the paper. The conclusion indicates that immediate implementation of ChatGPT may not be on the cards as of now, but the wide range of applications that it provides will surely bring about a change in the HR domain, as it can reduce redundant work and enhance efficiency as well as the effectiveness of the employees.

Paper 2: Gamification in Learning and Development
Ms Aprajita Sharma, Ms Saumya Pandey (First Year Students) and Dr Sharda Singh (Assistant Professor), Human Resource Management Programme, XISS, Ranchi
The paper prepared by the team discussed on the gamification which refers to applying game design principles and mechanics that enhance learner motivation levels and improve knowledge retention and engagement through social mechanisms like badges, points, or leaderboards. In today's VUCA world, technology is naturally a driving force behind learning and the development of employees. Industries increasingly utilize cutting-edge digital tools and strategies to achieve better results in their learning and development methods. In the case of metals and mining industries, implementing gamification in the learning and development methods can help build their workforce's capabilities. They are facing huge skill storage because they are unable to adapt to constant innovation and technological changes, which makes this sector unattractive to the younger generation. Bringing gamification to learning and development will increase the engagement and productivity of employees, encourage social interaction and teamwork, and foster creativity and innovation in the work culture. This will gradually help retain and attract young talents to the metal and mining industries. The main purpose of this research paper is to study the metals and mining industry's problems and challenges regarding skill shortage and how the adaptation of gamification in the learning and development process can help this industry overcome these challenges.