Dr Raj Shree Verma, Assistant Professor attended a study of the U.S. Economics and Sustainable Development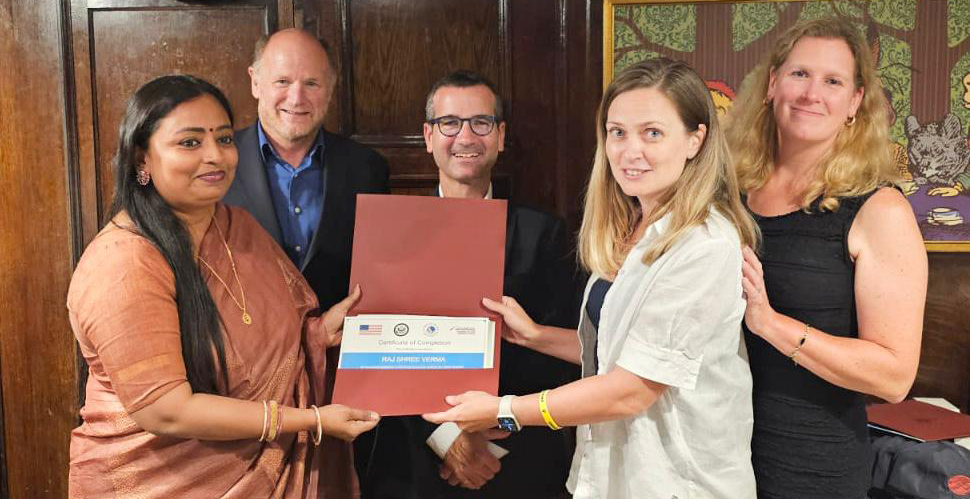 Dr Raj Shree Verma from the Rural Management Programme of Xavier Institute of Social Service (XISS), Ranchi, attended the Study of the U.S. Institute (SUSI) Exchange program on 'U.S. Economics and Sustainable Development' organised by the U.S. Department of State's Bureau of Educational and Cultural Affairs (ECA). Administered by the University of Montana (UM), the Institute for Training and Development (ITD), in conjunction with Suffolk University, hosted the Institute in Amherst and Boston, Massachusetts, from July 1 to August 9, 2023.
Dr Joseph Marianus Kujur SJ, Director, XISS expressed his happiness on the selection and said that XISS is very happy and proud that Dr Raj Shree has made it to the U.S. Her experience and interactions with the organisers and participants and a brief immersion in the international academic culture will benefit the Institute.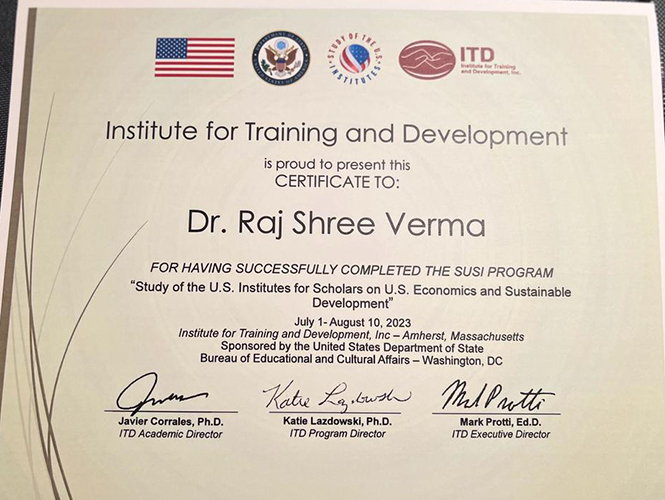 This study was held on a U.S. campus where a multinational group of 18 experienced foreign university faculty, researchers, practitioners, and policymakers from across the world came together to learn about and experience U.S. culture and society. It helped the participants to create an experience that proved to be professionally and personally enriching for everyone involved.