73rd Republic Day Celebrated at XISS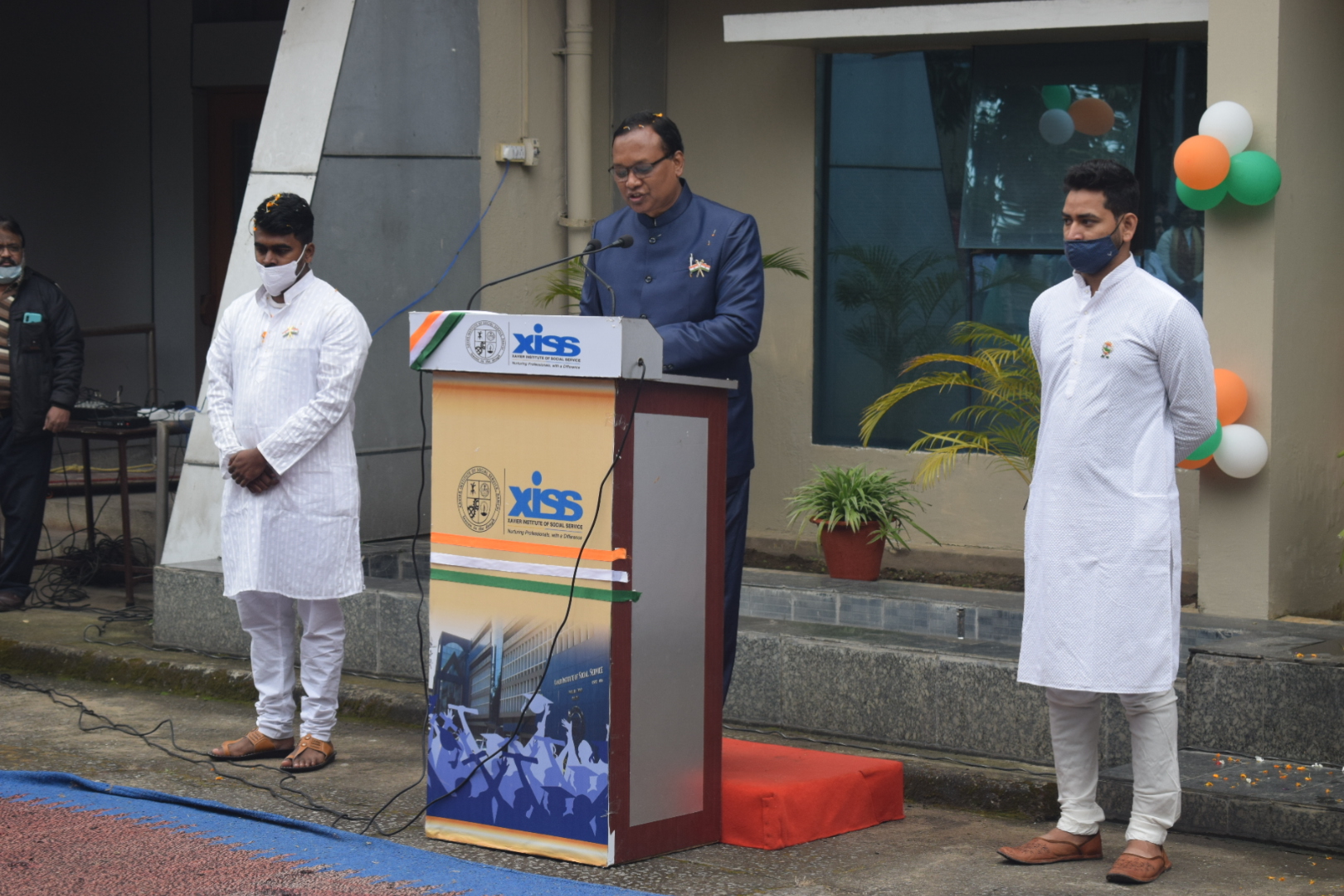 XISS Ranchi, celebrated the 73rd Republic Day on the campus on
Wednesday. The ceremony was graced by Dr Joseph Marianus Kujur SJ,
Director, XISS along with Dr Pradeep Kerketta SJ, Assistant Director,
XISS, faculty and staff members, and students. The event began with the
hoisting of the tricolor by the Director followed by the national
anthem.
In his message during the gathering, Dr Kujur congratulated each one
present for being part of our united nation. He remembered the
contribution of those who gave us the constitution and said, "As a
good citizen of India we must honor the values of our constitution by
applying it in our daily lives. We are the source of strength for our
commonwealth and we must analyze how successful is our constitution. We
must realize that we are as responsible for it as our leaders."
The event was followed by a program of patriotic songs sung by students.
The event was organized by the Financial Management Programme under the
guidance of Dr Arup Mukherjee, Head of Programme, and other faculty
members. The release of tricolor balloons marked the end of the
ceremony.
During the event, 3 Institutional Scholarships namely Fr. Michael Van
den Bogaert SJ Memorial Scholarship for meritorious students of SC/ST
category (First rank-Rs 50,000, Second rank-Rs 40,000), Fr. Michael
Albert Windey SJ Memorial Scholarship for meritorious students on the
whole open to all category (First rank-Rs 30,000, Second rank-Rs 20,000)
and Fr. Louis Francken SJ Memorial Scholarship (First rank-Rs 30,000,
Second rank-Rs 20,000) for overall performance of all categories of
students were also awarded to 31 students.
Click on the PDF for the names of the Scholarship Awardees.