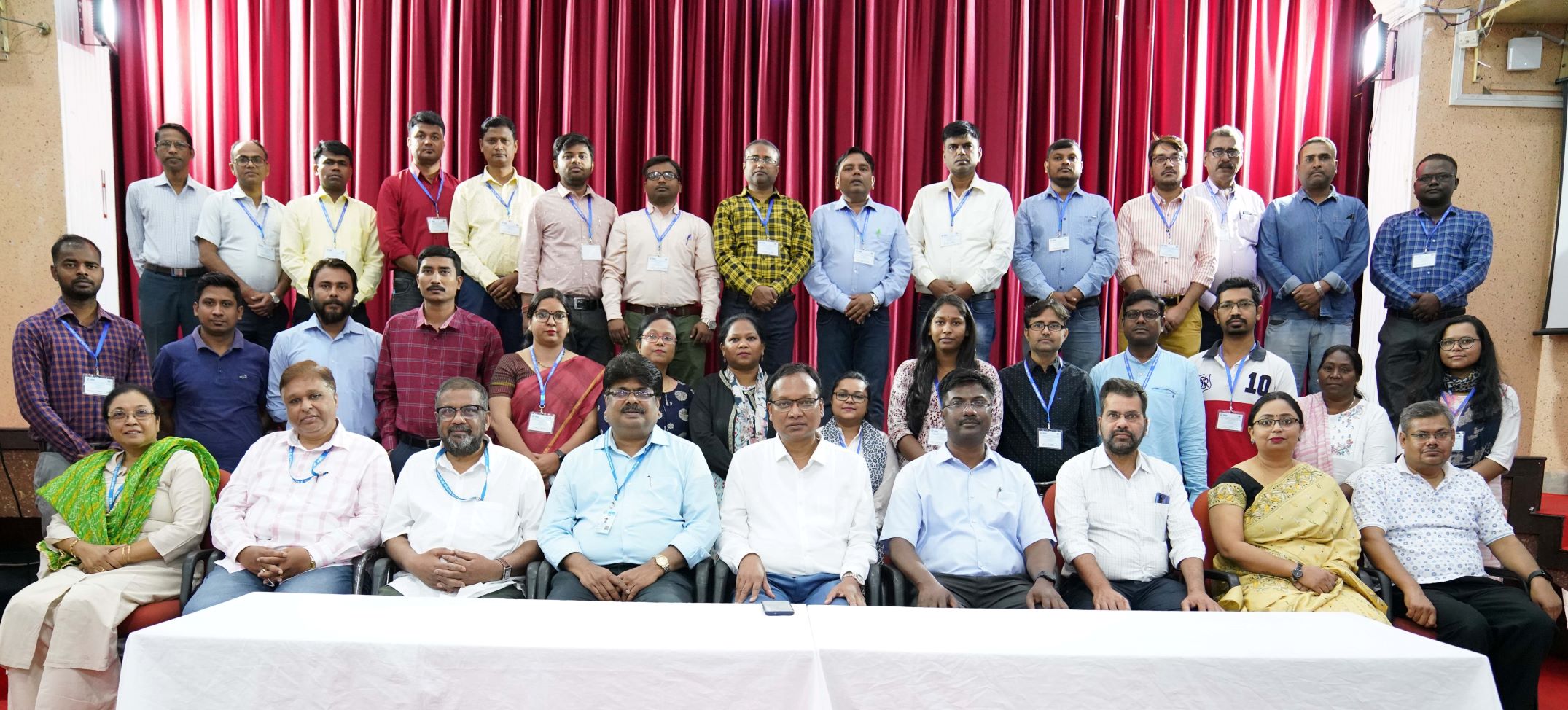 A three-day Management Development Program (MDP) on "Effective Leadership and Team Management" was organized by the Rural Management Programme of Xavier Institute of Social Service (XISS), Ranchi for the District Level Managers of Jharkhand State Livelihood Promotion Society (JSLPS) from 11-13 April 2022 in the Fr Michael Van den Bogaert, SJ Memorial Auditorium coordinated by Dr Raj Shree Verma. 29 participants participated in it from various Districts of Jharkhand.
In the inaugural session, Dr Joseph Marianus Kujur SJ, Director, XISS emphasized the significance of transforming negative energies inside any organization into positive energies in his welcome address and said that the venue for such an important workshop is named after a visionary and a great leader who took the failure upon himself but shared successes with his colleagues. He added that inspirational and charismatic leadership are the qualities of a leader.
On Day 1, Dr Himadri Sinha, Head of Programme, Rural Management (RM) started the session by inculcating the ideas and thoughts on the basics of leadership in the minds of the target groups, he also highlighted the importance of having leadership quality inside a person and to give it a boost to become an effective leader. Dr Niranjan Sahoo, MDP Coordinator of RM, XISS presented the various challenges in leadership and the leadership imperatives that are required in an organization, to which the attendees reciprocated by giving diverse answers to his questions. Prof. Shilpee A Dasgupta of IIM-Ranchi dealt in a session with the importance of listening skills for effectively managing a team in an organization and also gave an ice-breaking activity to the trainees to explain the importance of listening. Dr Ashok Ohol SJ, Assistant Professor, XISS emphasized a participatory approach to training while arguing that "everybody is responsible for the change in an organization collectively".
Day 2 started with the session of Dr Amar E. Tigga, Dean Academics, the session dealt with the Concept of Change Management, for which he said it can be both positive and negative and how planning is important for the effective implementation of changes. Dr KM Spring, Associate Professor, XISS emphasized the human potentialities which are hidden in the mind of the people, these need to be explored taking decisions in the organization. Prof. Pranab Kumar, BIT Mesra, Ranchi talked about conflict management and ways to build interpersonal relationships in JSLPS. Dr KK Bhagat, Professor, XISS motivated the target audience and inculcated the ideas on professional integrity which are exigencies in organizational management.
Day 3 started with the words of Ms Mary Bodra, Associate Professor, XISS dealt with organizational transformation and she argued that the leaders only have the ideas and thoughts to bring an organizational transformation. Dr Anant Kumar, Associate Professor, XISS dealt in a session on applications of emotional intelligence in leadership in the context of development sectors. Dr Raj Shree Verma, Assistant Professor, XISS discussed the application of various communication skills and other soft skills sets and techniques required in an organization for its smooth functioning. Dr Nishant Goyel, Central Institute of Psychiatry (CIP), Kanke enlightened the participants on the emotional quotient and intelligence quotient which are very pertinent areas at the leadership level.
The 3-day training programme concluded with high hopes and aspirations of the target group. Dr Joseph Marianus Kujur SJ, Director, XISS; Dr Pradeep Kerketta SJ, Assistant Director, XISS; Dr Amar E. Tigga, Dean Academics; Dr Himadri Sinha and Mr. Bishnu Ch. Parida, Chief Operating Officer of JSLPS inspired the participants by their generous presence during the valedictory session.