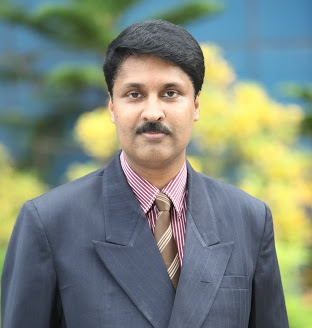 Dr Ratnesh Chaturvedi
Professor, Financial Management
Date of Joining: 01.08.2006
Background
Dr. Ratnesh Chaturvedi is a Commerce graduate from St. Xavier' college, Ranchi and has a Master degree in Commerce from Ranchi University. After completion of Professional qualification viz. ICWA (Cost & Works Accountant) he joined in Usha Martin Ltd., Ranchi as Management Trainee in 1994. He worked in Accounts Department at various capacity in Usha Martin. During this period he completed his MBA Finance from Birla Institute of Technology, Mesra, Ranchi and Ph.D from Ranchi University. He has also associated with the Human Resource Dept. of Usha Martin Ltd. as internal faculty for managerial development programs. He was also a core team member for ERP implementation in Usha Martin.
Professional Experience
He was working as Deputy Manager, Accounts in Usha Martin Ltd., Ranchi, before joining IMIS. In the year 2005 he joined Institute of Management and Information Science (IMIS), Bhubaneshwer as Associate Professor in finance. He taught various subjects viz Accounting in Business Decision Making, Insurance & Risk Management, Financial Market & Services and Cost & Management Accounting in IMIS.

In 2006, Dr. Chaturvedi joined Xavier Institute of Social Service, Ranchi as Associate Professor, Finance."
Achievements
He belongs to a family having teachers from last two generations. His area of interest is Accounting for Mangers, Financial Statement Analysis, Insurance & Risk Management, Tax Planning, Cost and Management Accounting. He has got more than of eleven years of work experience in industry and fifteen years of teaching.