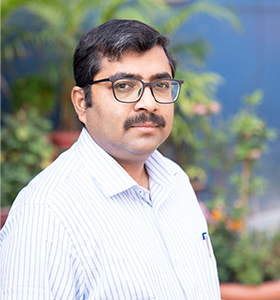 Dr Sourya Das
Assistant Professor, Rural Management
Date of Joining: 15.03.2023
Background
Dr Sourya Das is working in the Programme of Rural Management at XISS, Ranchi. He has completed his Bachelor's Degree from Ashutosh College, University of Calcutta with Honours in Zoology. He then did his Master's Degree in Rural Development and Management from the University of Kalyani West Bengal. He has completed his PhD from the Indian Institute of Technology, Kharagpur on Rural Development. His PhD topic was "Utilization and Management of Wetland Resources in West Bengal, India".
Professional Experience
Dr Sourya Das started his professional career as a Junior Consultant with Agricultural Finance Corporation Ltd. in projects related to natural resource management. He has also worked with the West Bengal State Rural Development agency as a Young Professional in implementing a food security programme. He was associated with Ashoka Trust for Research in Ecology and the Environment (ATREE) for his post-doctoral study on community-based forest management and human well-being. He then worked for one year with the Tata Institute of Social Science as an Assistant Professor and managed a field action project on drought mitigation. Along with managing the project, he also taught Master's and Bachelor's students the concept of Risk and Vulnerability. Before joining XISS, he was working with Watershed Organisation Trust (WOTR) as a Senior Researcher (Economics) where he mainly worked on different projects on the economics of natural resources. His research interest is in Ecosystem Services and Human Well-being, and Environmental Governance.