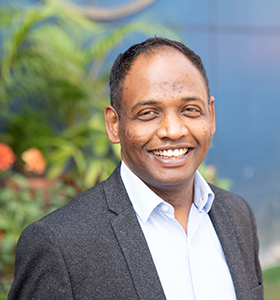 Dr Pawas Suren
Assistant Professor, Rural Management
Date of Joining: 07.02.2023
Background
Dr Pawas Suren is an Assistant Professor with the Rural Management Programme of the Xavier Institute of Social Service, Ranchi. He turns inside out the origin, distribution and significance of natural resources, and various means of accessing, controlling, excluding, and disposing of resources. In Masters, he specialized in Applied Geology from the Department of Earth Sciences, Indian Institute of Technology Bombay, Mumbai. During M. Phil and Ph.D. from the Centre for the Study of Law and Governance, Jawaharlal Nehru University, New Delhi, he delved into the institutional mechanism of regulating natural resource utilization as well as cleaner production in heavy industries. His research interests include Energy and Environmental Economics, Technological Change, Firm Responses to Regulation, Climate Change, Environmental Law and Policy, and Institutional Economics. At XISS, he teaches Climate Change and Sustainable Development, Agri-Business Management, Livestock Management, Crop Production, Organic Farming and Biodiversity Management.
Professional Experience
Prior to joining XISS, Dr Pawas Suren taught as an Assistant Professor in the Department of Environment and Climate Change Management, Ethiopian Civil Service University, Addis Ababa, for over five years. His administrative responsibilities included Ph. D. Coordinator, and a member of the Reviewing Committee and the Faculty Advisory Committee. Also, Dr Pawas Suren has an experience of working as a Research & Advocacy Officer with a not-for-profit Digital Empowerment Foundation, New Delhi. He served the organization in evaluating many state governments' developmental programmes and policies.
Achievements
He is a life time member of Israel's Shalom Club for Technical Cooperation and Humanitarian Assistance. He had also been a member of the Society of American Foresters. He presented a paper titled "Energy Justice and Forest Laws in India" in the Third International Conference of Law and Economics, 2017 at the Indian Institute of Management Ahmedabad, India.