Four-day Fresher's extravaganza for Batch 2023-25 organised at XISS
XISS, Ranchi, organized Fresher's Day for the new batch of 2023-25 for its Rural Managemnt Programme, Financial Management Programme, Marketing Management Programme, and Human Resource Management Programme students from 23-26 August 2023. The Fresher's Day was a celebration to welcome the students who have started their academic journey in the Institute. The event was attended by the Director, Assistant Director, Dean Academics, Heads of Programmes (HoPs), Faculty, Staff, and all the students of XISS.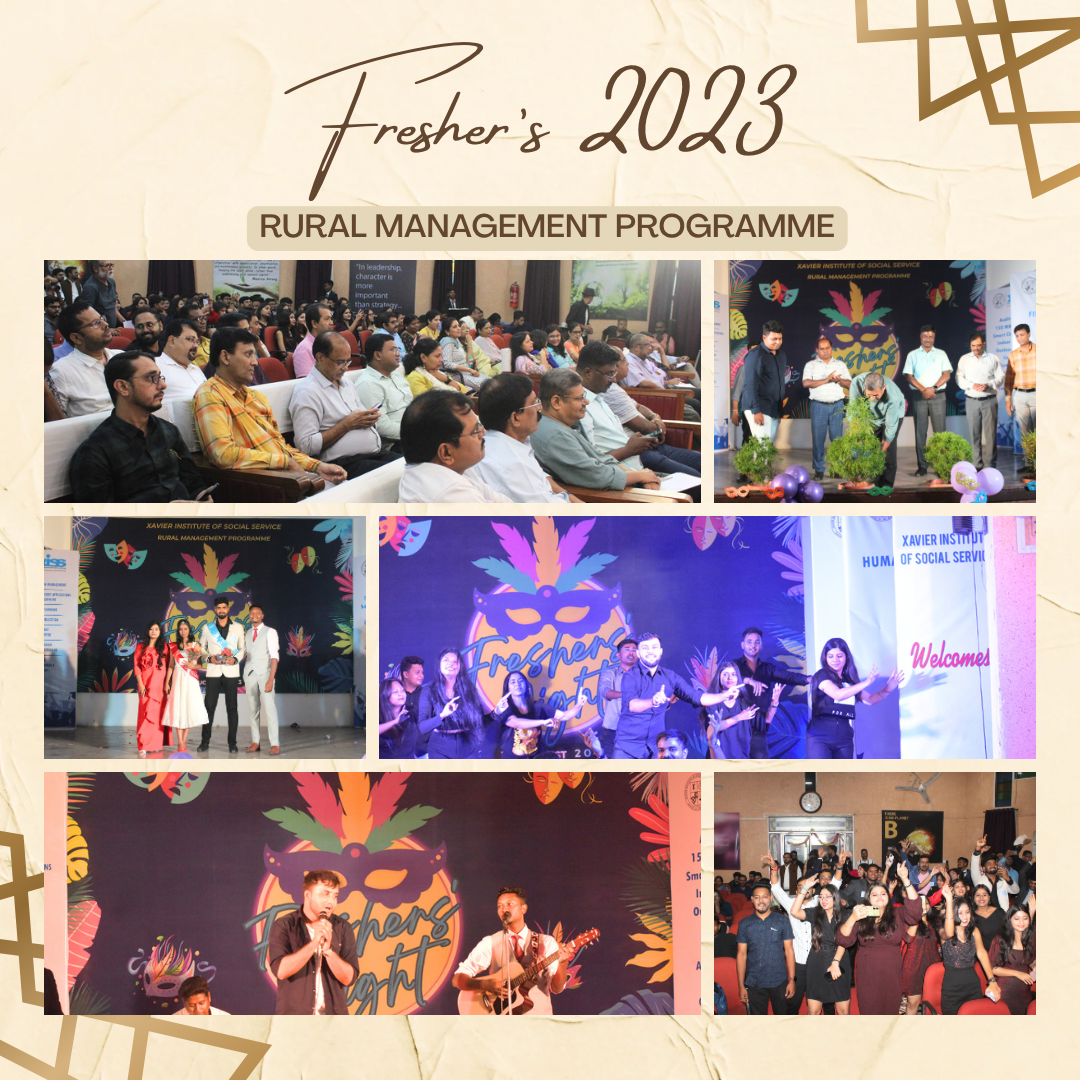 The events commenced with the lighting of lamp and welcome note from Dr Joseph Marianus Kujur SJ, Director, XISS, expressing warm wishes to the students as he delivered a powerful speech on, "Emphasising the institution's core values and vision." He highlighted that XISS is more than an academic institution, it is a place of values and belongingness. Dr Kujur stressed the importance of "freedom with responsibility" and internal realization for true change. Recognizing the diverse nature of the students, he expressed appreciation for their eagerness to learn and grow. The speech concluded with a commitment to nurturing responsible leaders who impact society positively.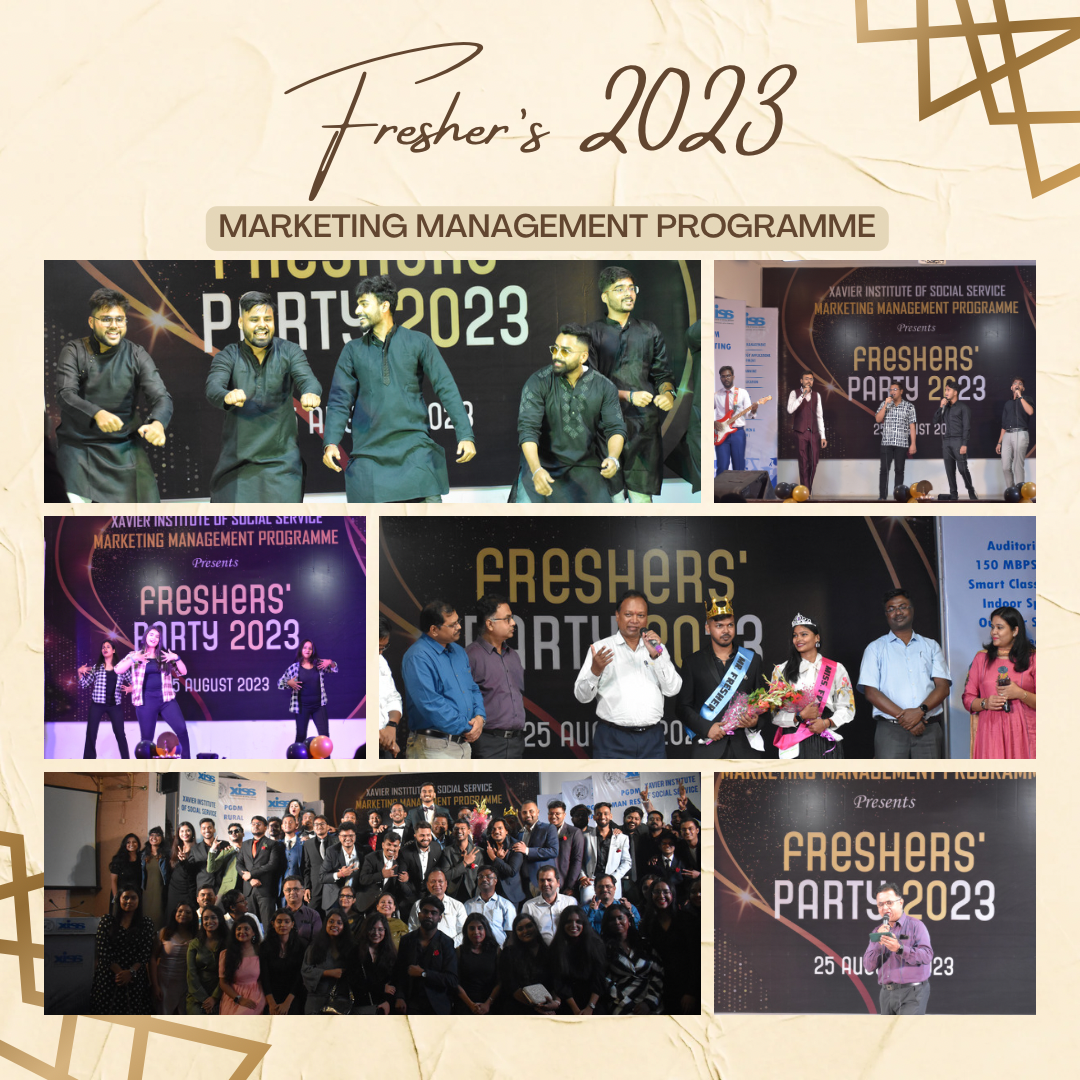 Dr Pradeep Kerketta SJ, Assistant Director, XISS, welcomed the students and said, "Each student's attitude with the institution's vision and mission is pivotal, signals the beginning of an exciting journey. At XISS, we embrace continuous learning, a philosophy of learning, unlearning, and relearning, which is key to success." The celebrations consisted of a series of fun events throughout four days, on song and dance performances. Students also prepared skits on the theme 'MBA Life' and Life at XISS, followed by unending episodes of fun games. Second year students of all programmes successfully organized the Fresher's Day event.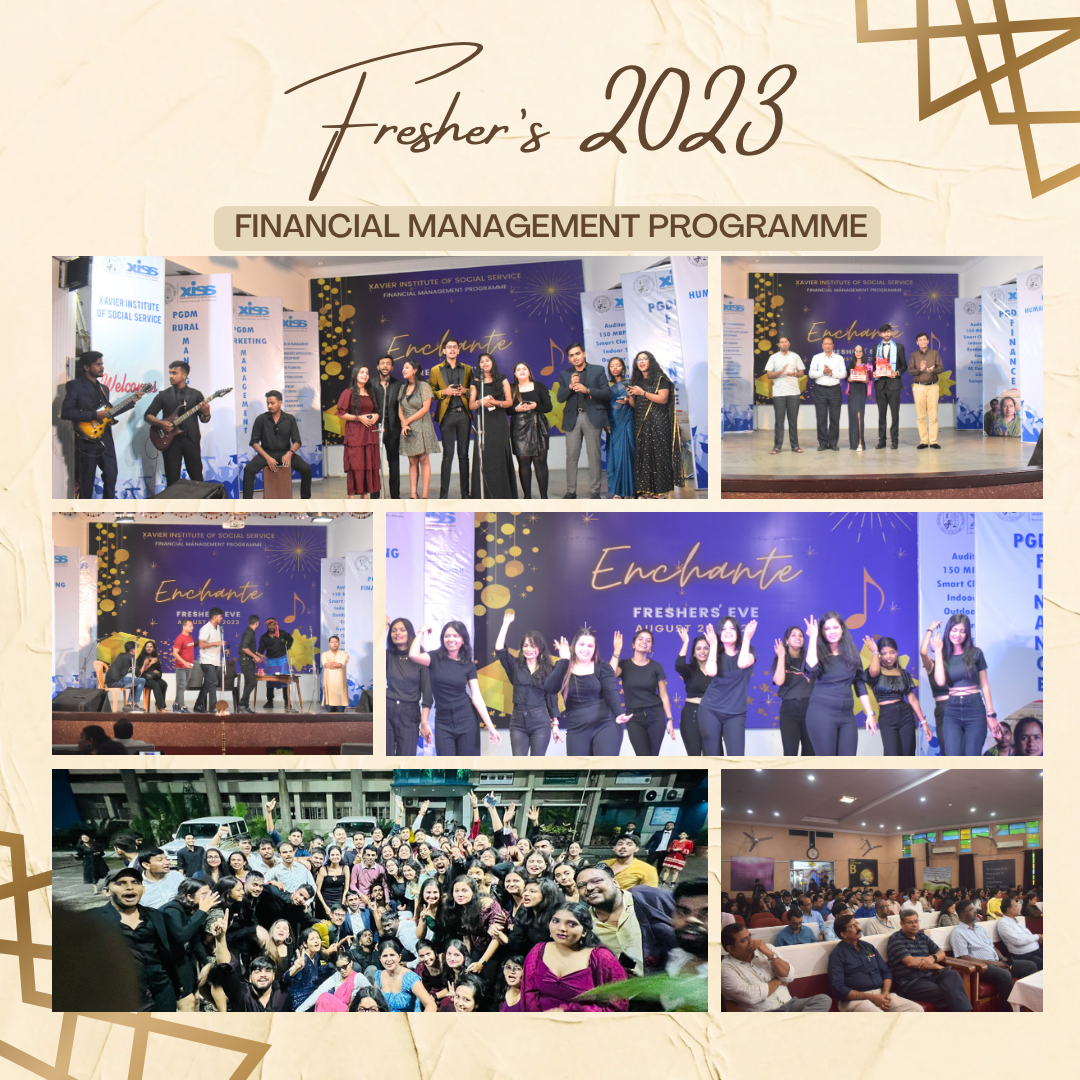 Winners of Mr and Ms Fresher's
Financial Management Programme – Atishay Tripathi and Navya Singh
Marketing Management Programme – Apurba Chatterjee and Chulbul
Rural Management Programme – Ujjawal Deogharia and Suman R Kachhap
Human Resource Management Programme – Austin and Namrata